FANUC's smart manufacturing keywords have you got it?
From September 19th to 23rd, the annual China International Industry Fair is just around the corner. FANUC at the Shanghai National Convention and Exhibition Center, Hall 8.1, shows how to integrate automation and information technology, through customized production and flexible manufacturing. As well as the improvement of production management capabilities, we provide a full range of intelligent manufacturing solutions for future plants.
On the morning of September 19th, Li Qiang, member of the Political Bureau of the CPC Central Committee and secretary of the Shanghai Municipal Committee, Xu Fujii, vice chairman of the 10th National Committee of the Chinese People's Political Consultative Conference, honorary chairman of the Chinese Academy of Engineering, and Miao Wei, director of the Ministry of Industry and Information Technology, and other leaders at Shanghai FANU Robot Co., Ltd. Mr. Qian Hui, the general manager, accompanied the lecture and visited the FANUC booth.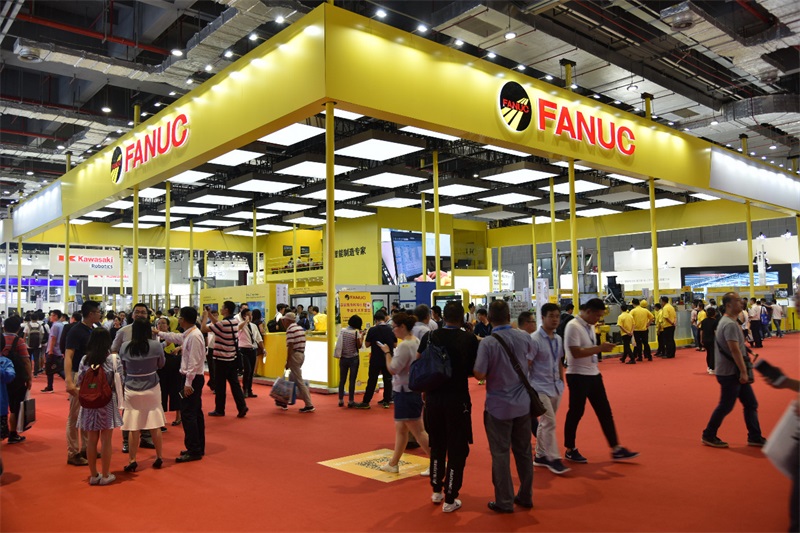 ◆Keyword 1: Customized production

Personalized custom production is one of the basic features of the future factory. To this end, FANUC brings a complete robotic intelligent manufacturing solution based on Production Execution System (MES), demonstrating a full-process intelligent manufacturing scenario from individualization to final product delivery, from WeChat remote ordering, injection molding machine injection molding Production, robot assembly and packaging to the final product storage management, through the AGV and collaborative robots to carry out the transfer and delivery of the various stations.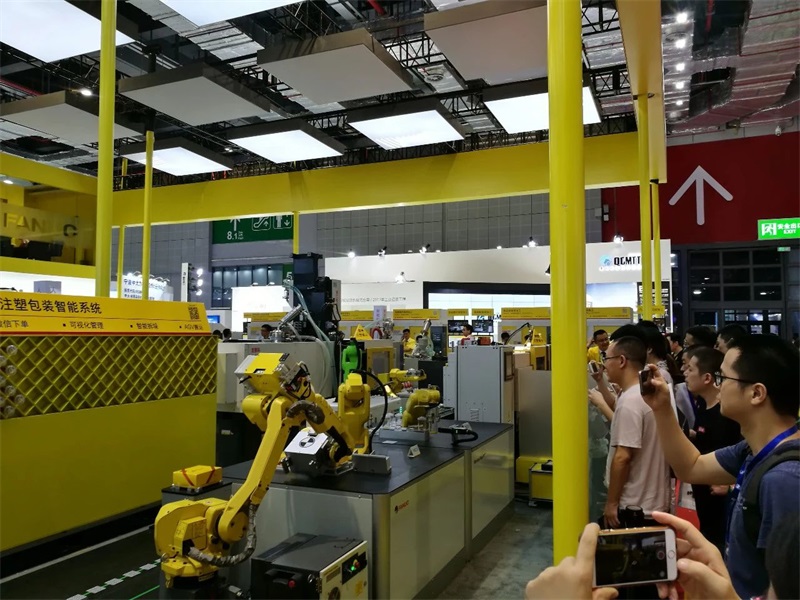 ◆Two-color cup injection molding information system




◆Information management of the entire production process of the product through the Shanghai FANUC production execution system




◆Have you got the customized two-color cup gift box sent by the FANUC collaborative robot?

◆Keyword 2: Flexible manufacturing

The manufacturing model is shifting to small batches and multiple varieties, and flexible manufacturing is the key to coping with this trend and achieving efficient and flexible production. Taking bathroom products as an example, FANUC demonstrates a fully automated solution from casting blanks, machining to grinding, with high flexibility in FANUC robots, small machining centers and intelligent vision.




◆Faucet automatic machine plus grinding production line




◆FANUC three-dimensional wide-area sensor with universal hand grip to achieve random picking of different types of faucets, improve the flexibility of the production line


◆Keyword 3: Internet of Things, digital factory

Device networking and production visualization are key to achieving intelligent plant management and maximizing the performance of production equipment. FANUC highlights the combination of the Internet of Things, big data cloud remote service system ZDT; the FIELD system for the automation plant's IoT platform; and the production plant digital management solution Smart LINK, with automation and information to create a new digital factory.




◆R&D engineers explain FANUC's IoT technology to the audience




◆Intelligent machine production management system LINKi provides multi-level data acquisition and global monitoring management for different production sites

◆Keyword 4: Main industry intelligent manufacturing

Smart manufacturing solutions that match different industries have always been a highlight of the FANUC booth at the Fair. Nearly 20 industry automation solutions on the site are smart for the automotive, new energy, logistics, welding, IT electronics and other industries. Manufacturing empowerment.




◆Battery pack servo coating




◆The robot cooperates with the small machining center Robodrill for oil pan machining


More details about fanuc and Mitusbishi electronic parts, you can contact us any time: info@fanuccontroller.com or whatsapp/skype:+86 18621369627

Or you can click home and see more parts from us !